Home
Talk

8
934pages on
this wiki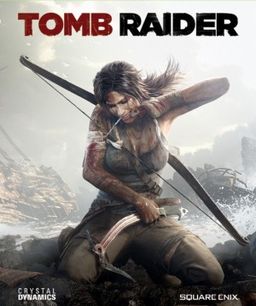 Tomb Raider is the 2013 reboot of the Tomb Raider franchise from developer Crystal Dynamics and publisher Square Enix. It is the tenth Tomb Raider game, and the first in a new take on the series. Tomb Raider explores the intense and gritty origin story of Lara Croft and her ascent from a frightened young woman to a hardened survivor. Armed only with raw instincts and the ability to push beyond the limits of human endurance, Lara must fight to unravel the dark history of a forgotten island to escape its relentless hold.
The game begins with Lara setting out on her first expedition about the ship Endurance, with the intention of finding the lost kingdom of Yamatai. By her suggestion and against Whitman's advice, the expedition ventures into the Dragon's Triangle, east of Japan. The ship is struck by a violent storm and split in two, leaving the survivors stranded on an isolated island.
What is your favorite part of Tomb Raider (2013)?
Create blog post
At this year's Spike VGX 2013 Awards, publisher Square-Enix announced that Tomb Raider will be released to Playstation 4 and Xbox One as Tomb Raider: Definitive Edition. The game was originally released this past March.

United Front Games, along with Nixxes Software, helped port the game into the nex…

Read more >

Acknowledging the tenth anniversary year of Lara Croft Tomb Raider: The Angel of Darkness (2003), composer for that installment; Peter Connelly, has released an unseen Full Motion Video (FMV) sequence.

In the FMV sequence, Lara remembers her entombment at the Great Pyramid of Khufu after imprisoning t…

Read more >
See more >